OUR MEDICAL DIRECTOR
DR. LLOYDINE JACOBS
Awarded as a Top Doctor in New Jersey by the International Association of Orthopedic Surgeons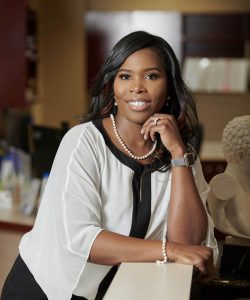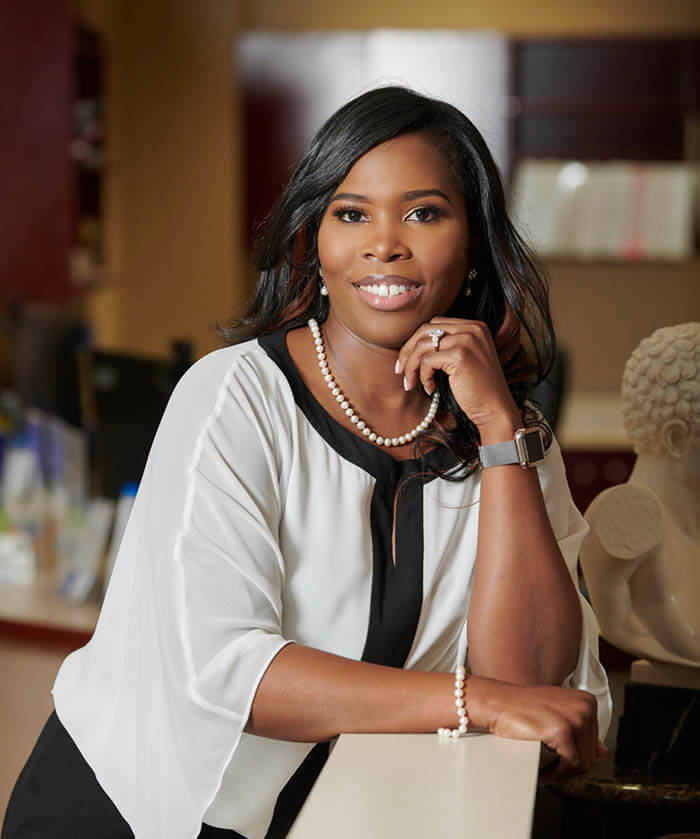 Dr. Lloydine Jacobs always knew that she wanted to be a doctor. Her interest in medicine was inspired by her older brother, Lloyd Jacobs II. After nearly a decade of hard work and determination, he earned his admission to Rutgers Medical School. About six weeks after receiving his acceptance letter, Lloyd went out to run errands when he sustained a gunshot injury to the head from a stray bullet.
Everyone, including his medical team, was certain that he would not survive. However, he underwent a surgical procedure that allowed his brain more room to swell, saving his life. From that moment, 5-year-old Lloydine resolved to become a surgeon so that she too could save lives. (Lloyd, with the support of a loving family and that same unwavering determination, went on to medical school and has been a practicing physician for over two decades now.)
Dr. Jacobs went on to excel academically and became an exceptional physician. She completed her residency in Orthopedic & Spine Surgery at the world-renowned University of Pittsburgh Medical Center.
She completed her fellowship at one of the best children's hospitals in the world, The Children's Hospital of Philadelphia, where she received highly specialized training in pediatric orthopedics and spine surgery.
Her desire to give back to an underserved community surfaced through her decision to work in Northeast Arkansas for 2 years. Here, she introduced minimally-invasive spine surgery to local hospitals and pioneered the use of regenerative spine and joint injections to provide a better quality of life for her patients.
Dr. Jacobs has written extensively on various spine and orthopedic topics and has won numerous awards for the quality of her scientific work. She has published over 15 peer-reviewed articles in prestigious medical journals.
Once returning to New Jersey, Dr. Jacobs served as the chief surgeon of a multi-center facility and eventually opened her own practice. Today, her practice, NEXGEN Orthopedics, specializes in minimally-invasive interventions for back, neck, and joint pain. She continues to excel every single day and is known and loved by her patients for being a skilled surgeon who is thorough, compassionate, and has an excellent bedside manner.