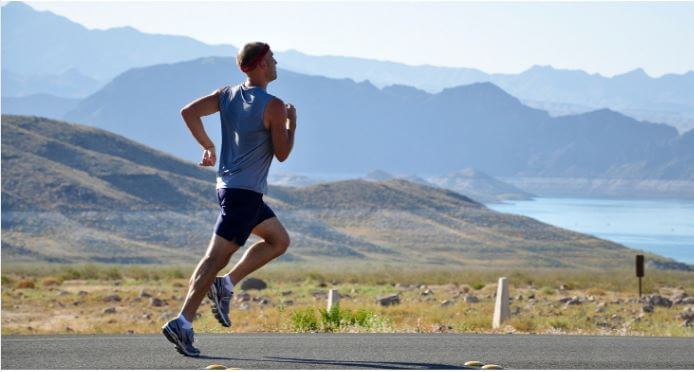 Sports Medicine: The Key Elements to Avoiding and Treating an Injury
Sports medicine is a branch of healthcare that focuses on the treatment and prevention of injuries related to sports and exercise. Healthcare providers in sports medicine offer patients personalized assessments, training, and treatment plans for pain and injuries resulting from sports, exercise, and physical activity. Other areas that are treatable can also include those who sustain injuries from physically demanding occupations.
When discussing sports medicine, it is important to understand that both injury prevention and treatment work hand in hand. Taking necessary steps to ensure injury prevention can assist patients in avoiding an injury entirely. Prevention can include proper stretching, strength building, massage therapy and physical therapy.
Injury prevention is strongly enforced through our approach to sports medicine here at NexGen Orthopedics. Dr. Lloydine Jacobs and her medical staff keep our mission on the forefront of our treatment plans – helping patients prevent injury and avoid the need for any major invasive surgery. Dr. Lloydine Jacobs is a top orthopedic surgeon located in Paramus, NJ. She specializes in ultra minimally invasive treatment that can be utilized to treat a variety of injuries including back pain, shoulder pain, knee pain, neck pain, hip pain, ankle pain, elbow pain, and more.
Orthopedics and sports medicine are areas of medicine that commonly go hand in hand with one another. Many common exercise and sports induced injuries are treated by orthopedic physicians. Sports injuries often relate to muscles and joints whether that be a tear, stiffness, or overall strain. Common conditions known as "golfer's elbow" or "tennis elbow" are prime examples of these injuries that orthopedic physicians will tend to.
The NexGen Orthopedics specialized approach to these injuries is to provide each patient with resources to learn how to avoid causing any more damage. NexGen patients will also receive our ultra minimally invasive treatment that allows for long lasting results with a short recovery period.
Dr. Lloydine Jacobs understands how treating an injury or avoiding one entirely involves more than just one approach to treatment. Direct surgery is often the assumed method, however, at NexGen Orthopedics we understand the importance of proper and proactive physical fitness and a healthy diet as key elements in addition to surgical treatment.
The NexGen Orthopedics four-element approach to sports medicine includes:
Physical Therapy. Our physical therapists aim to ease the chronic pain that is stemming from your injury, targeting pain areas through treatment plans involving rehabilitation and strength building.
Personal Training. Our personal trainers will work one on one with each NexGen Orthopedics patient to educate them on proper exercise techniques in order to prevent further injury.
Nutrition. Working with our nutritionists allows patients to receive an in-depth analysis of the effect of their dietary choices on their body and how to manage pain through a personalized nutrition plan.
Ultra Minimally Invasive Treatment. When an injury is in need of treatment beyond preventative measures, Dr. Lloydine Jacobs will perform ultra minimally invasive treatment. This treatment requires no stitches, has a 48-hour recovery time, minimized risk, and long-lasting success.
Exercise Education
The most important element to preventing sports or exercise injury is to learn and maintain proper form when participating in each exercise. Exercise education is necessary for successful sports medicine, ensuring that patients don't cause a new injury or further damaged an existing one. It is extremely common for patients to accidentally injure themselves while exercising in incorrect form, causing injuries that can last for a long period of time or lead to worsening pain and complications.
Exercise injuries can stem from lifting weights heavier than your muscles are capable of handling, not keeping proper balance or correct form, and lack of stretching or warm ups. All of these injuries can be prevented when NexGen Orthopedics patients work with our personal trainers to learn the correct way to exercise for their unique body type and treatment needs. The NexGen Orthopedics staff provides each patient with a tailored exercise plan to implement in our in-office gym and on their own time at home to reach maximum results.
Nutrition & Sports Medicine
Keeping your body in good health extends past just physical activity. Good nutrition is also an essential element to keeping your body strong, healthy, and productive. Patients with excess weight are more susceptible to injury and overall body pain.
Dr. Lloydine Jacobs has implemented a successful healthy weight loss program here at NexGen Orthopedics. This program is personalized for each patient, created from an in-depth analysis of their blood work and genetic testing results. Blood work results will allow Dr. Lloydine Jacobs to see where their imbalances are, how it is effecting their weight, and what needs to be done to treat them. Genetic testing allows Dr. Jacobs to see what diet and exercise plan will be most beneficial for each patient. From here, a tailored healthy weight loss program will be built including full nutrition and exercise plans, as well as weekly weight loss injections to boost metabolism.
Ultra Minimally Invasive Treatment
All NexGen Orthopedics sports medicine treatments include ultra-minimally invasive procedures, avoiding any need to utilize invasive surgical techniques. Through this technique, Dr. Lloydine Jacobs takes an extended approach to minimally invasive treatment through using microscopic incisions, minimizing recovery time to less than 48 hours, minimizing surgical risk, and all with no stitching required! Ultra minimally invasive treatment can be used to treat a variety of injuries such as ACL tears, labrum tears, meniscus tears, back injuries, neck injuries, and much more.